Delivering Outstanding Service for Over 20 Years!!
Advance Auto Center, owned and operated by brothers Michael and Stephen Solari, has been delivering outstanding service and repair for all foreign and domestic vehicles for over 20 years.

Established in 1989, our satisfied customers have been with us for so long that their children are now customers too. "Word of Mouth" has always been our best advertisement. We handle a wide range of repairs every day. We start with a thorough diagnosis of the problem. We then call you with an explanation of the repairs needed and an estimate that includes any charges for parts and labor.

Family owned and customer focused, we make sure that you can count on your vehicle–not worry about it.

We believe that your vehicle's main purpose is to serve you, doing what you want it to do, not dictating what you will be able to do. So give us a call, or stop by to see us, you will get to know that we have the background needed to keep your vehicle running like it was made to.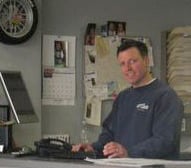 Steve and his crew at Advance Auto did a great job coping with my car problem. Not only did they fix it promptly, they charged a fair price and explained carefully what was wong. They're busy, so make a reservation.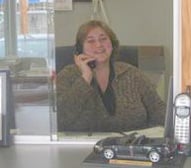 Your car is always ready on time and their prices are great. Most of all, they are fair and honest. There are never any surprises or hidden charges. Karl R., Newton, MA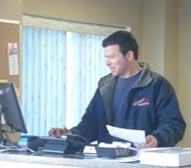 My cousin has been using Advanced Auto Center for years, and can't say enough good about them. My family has a mechanic we have trusted and used for years... but he doesn't work on Volkswagons. My mom has a Passat, which has been to the dealership with countless problems. Tired of paying top dollar, I had her bring it to Mike and Steve. They fixed the car on the first visit... only wish we'd switched to them sooner.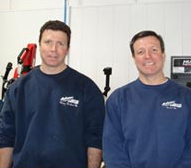 Both problems were fixed in 1 1/2 days and at a price that did not dip into my nose job fund whatsoever! Seriously though, these guys are genuinely committed to giving their clients a high-quality service. Highly recommended! Nicole S. Natick, MA